All-Ceramic Dental Restorations – Bloomfield, CT
Natural-Looking Tooth Repair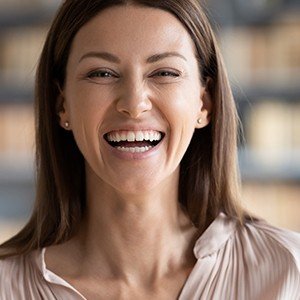 An all-ceramic restoration is a natural-looking method for restoring the health and beauty of a damaged or severely decayed tooth. If you do not want to mar your smile with a metal crown or bridge, your dentist at Family Dental Practice of Bloomfield recommends all-ceramic dental restorations in Bloomfield, CT instead. Keep reading to learn more about this aesthetically pleasing restorative solution.
Why Choose Family Dental Practice of Bloomfield for All-Ceramic Dental Restorations?
Same-Day Dental Crowns Available
Natural-Looking Results
Dental Restorations that Stand the Test of Time
What Is an All-Ceramic Dental Restoration?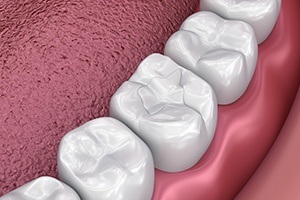 An all-ceramic restoration is a crown made of dental ceramic, sometimes called dental porcelain. It is a biocompatible, aesthetic, and sturdy option for restoring a damaged or decayed tooth. Dental crowns repair broken, decayed, or otherwise flawed teeth. Some of the most common applications of dental crowns include…
Restoring the shape of a chipped or broken tooth
Strengthening a weak or worn tooth
Restoring a tooth after significant decay
Holding together pieces of a broken tooth
Replacing one or more missing teeth
Making cosmetic improvements to severely flawed teeth
As the final step in a root canal
Traditionally, dental crowns are prepared and placed over two visits to the dentist's office. But Family Dental Practice of Bloomfield has invested in E4D digital scanning technology. That means your doctor can prepare for, manufacture, and place your all-ceramic restoration in just one visit. Same-day dental crowns are just as effective as those prepared the traditional way, but they can save you a significant time and stress — not to mention your valuable sick leave or vacation time.
Process for All-Ceramic Dental Restorations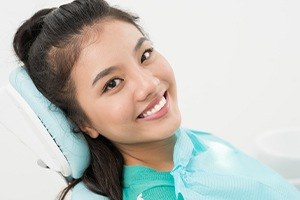 If you have a tooth that requires an all-ceramic crown, your doctor will begin by removing any decay from the tooth and preparing, or reshaping, it. This step makes space for the new dental crown to fit securely on top. After the appropriate amount of enamel has been removed, your doctor digitally scans the tooth. A model of the new restoration is created on a computer screen, and once it is ready, the on-site milling machine manufactures the crown out of a single piece of ceramic. Your doctor checks to make sure the crown fits, feels, and looks just like it should, and then the crown is securely bonded on top of the tooth.
The process takes about three hours in total — so if you would rather, it can be broken up over two appointments. Just let us know what you prefer.
Benefits of All-Ceramic Dental Restorations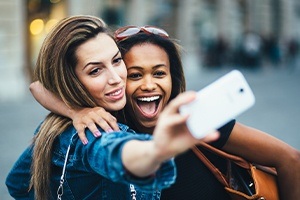 There are significant benefits of choosing all-ceramic for your dental restoration. Some of the marked advantages of a ceramic crown include:
Ceramic is a biocompatible material.
The all-ceramic crown offers superior aesthetics.
Ceramic is a hard material that is resistant to wear.
Oral fluids are less likely to degrade an all-ceramic crown.
Ceramic is less sensitive to heat and cold.
Your dentist in Bloomfield is happy to offer all-ceramic crowns in just one visit to our state-of-the-art dental office. If you are in need of a dental restoration that will not leave behind a noticeable silver mark on your smile, do not hesitate to get in touch with Family Dental Practice of Bloomfield. An all-ceramic restoration may be the solution for you. Request an appointment today!