Emergency Dentist – Bloomfield, CT
Compassionate Care in Your Time of Need
How to Handle Common Dental Emergencies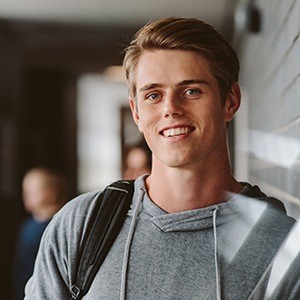 One of the first things you should do when you experience a dental emergency is give us a call. However, even before you get to our office for your emergency appointment, there might be some things you can do to manage the situation. Below are some simple strategies to assist you in dealing with a dental emergency.
Toothache
When you experience a toothache, try rinsing your mouth with warm water and inspect your teeth to be sure there is nothing caught between them. If pain continues, use a cold compress to ease the discomfort. Do not apply heat or any kind of aspirin or topical pain reliever directly on the affected area, because this can cause damage to the gums. When you get to our office, we might perform root canal therapy to relieve your pain and save your tooth.
Chipped/Broken Tooth
Rinse your mouth with warm water and then use a cold compress to reduce swelling. Try to locate and save the tooth fragment that broke off. Call us immediately. We will repair the tooth if possible, but an extraction may be necessary.
Knocked-Out Tooth
Find the tooth and rinse it with water (no soap), taking care to only touch the crown of the tooth (its top portion). If you can, place the tooth back in its socket and hold it in place with a clean towel or cloth. If you cannot return the tooth to its socket, place it in a clean container with milk. In either case, call us immediately and/or head to the hospital. If you act quickly, it might be possible to save the tooth.
Lost Filling/Crown
You can use sugar-free chewing gum or dental wax to cover any jagged edges in your mouth and provide a bit of protection for your vulnerable tooth. It might even be possible for you to temporarily reattach a crown so your tooth is not completely exposed while you are waiting for your emergency dental appointment.
How to Prevent Dental Emergencies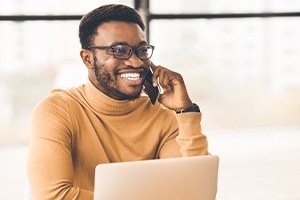 Here are some tips to help you reduce your chances of facing a dental emergency:
The Cost of Treating Dental Emergencies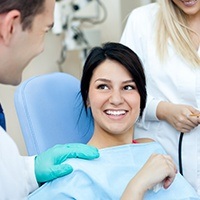 The cost of treating your dental emergency will depend on the nature of the problem. If all you need is a prescription for antibiotics, you will likely pay much less than if you require root canal therapy or another complex procedure. We will be upfront with you about pricing, and our team will help you explore payment options, such as insurance and financing. Do not let concerns about cost hold you back from getting the care you need; delays will only make the problem worse — and most costly to treat.