Implant Dentures — Bloomfield, CT
Sturdy & Long-Lasting Tooth Replacement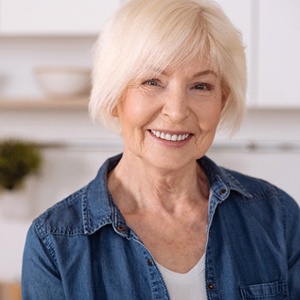 According to one estimate, about 23 million people are edentulous (missing all of their teeth), and the majority of those people have traditional dentures. While such dentures offer numerous advantages, they also have their drawbacks. Is there a better way to address extensive tooth loss? Yes! Here at Family Dental Practice of Bloomfield, we are proud to offer implant dentures. They are much stronger and longer lasting than non-implant forms of tooth replacement. Contact us today to learn more about this remarkable treatment.
What Are Implant Dentures?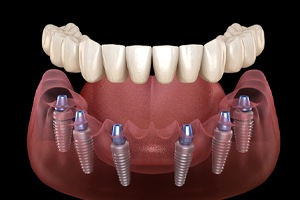 Dental implants in Bloomfield are prosthetic tooth roots that get inserted into the jawbone. They fuse with the surrounding bone and are able to provide an extremely sturdy base for the restorations on top of them. Implant dentures allow people who have suffered extensive tooth loss to regain natural dental function and a confident smile.
There are a few different types of implant dentures. Depending on your circumstances, we might recommend that you get one of the following:
Fixed/Permanent Implant Dentures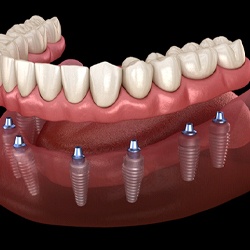 As their name implies, fixed implant dentures in Bloomfield are permanently attached to the implants that support them. They can only be removed by a dental professional. They usually require the support of 4 – 6 implants. Many patients opt for this type of prosthetic because they want the convenience of always having their teeth in their mouth.
Removable Implant Dentures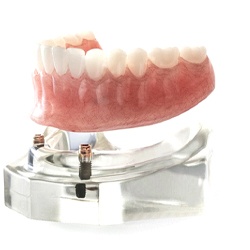 Removable implant dentures are easy for patients to take out of their mouth without professional assistance. They snap onto and off of small attachments on top of the implants. They require fewer implants than permanent dentures, a fact that makes them a popular choice among individuals who have lost some bone density in their jaw.
The Implant Denture Procedure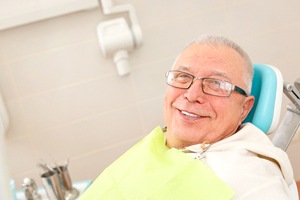 The implant denture process can vary slightly from patient to patient. In most cases, though, four steps are necessary:
Consultation: We learn about your oral health and determine whether dental implants are right for you.
Implant placement surgery: Your implant dentist in Bloomfield inserts your prosthetic tooth roots into your jawbone. We are able to handle this complex procedure right here in our office.
Osseointegration and abutment. Your implants bond with the jawbone over a period of several months, after which small attachments get placed on top of them.
Restoration: We design and place your beautiful new set of teeth.
Am I a Candidate for Implant Dentures?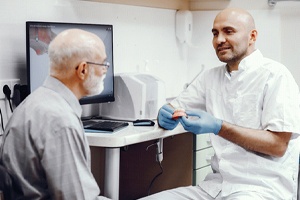 Generally speaking, candidates for implant dentures:
Have adequate bone density to support dental implants.
Are in fair overall health.
Are free of active gum disease and other oral health conditions that might interfere with their implants' success.
Are committed to maintaining good oral care habits.
If you are not sure if implant dentures are right for you, come in for a consultation. Most adults with missing teeth do qualify!
Benefits of Combining Dentures & Dental Implants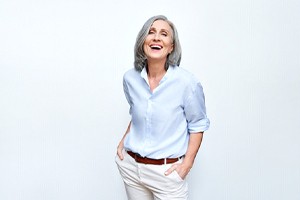 Although implant dentures take more time and money upfront than their traditional counterparts, they are a worthwhile investment because of the many benefits they offer. Such benefits include:
Stability: You can enjoy a strong bite force that allows you to eat virtually any food.
Pleasing aesthetics: We carefully design implant dentures to look and feel as natural as possible.
Jawbone preservation: Because dental implants replace the roots of lost teeth, they prevent much of the jawbone deterioration that normally occurs after tooth loss.
Longevity: Whereas traditional dentures need to be replaced every 5 – 10 years, you can expect your implant dentures to endure for much longer.