Invisalign® Clear Aligners – Bloomfield, CT
Subtle Treatment, Dramatic Results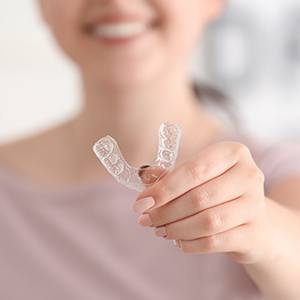 For years, traditional metal braces were the only option to correct crooked, gapped, or crowded teeth. While traditional braces are effective, they are no longer the only bite correction option available. Clear braces like Invisalign® clear aligners from our Bloomfield, CT orthodontist make it possible to shift your teeth without the pain, hassle and mouth full of metal associated with traditional braces.
Why Choose Family Dental Practice of Bloomfield for Invisalign® Clear Aligners?
On-Staff Orthodontist
Convenient Appointment Times
Personalized Support Throughout Your Treatment
How It Works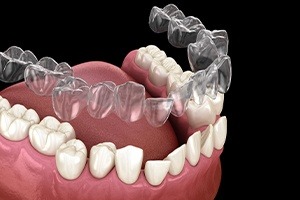 Traditional braces comprise a series of brackets fused to teeth that are connected to other brackets using wires. These wires are then tightened, causing your teeth to shift into alignment. Invisalign® uses the same basic idea of constant pressure to move your bite into proper alignment. However, instead of using brackets and wires, pressure is applied by the clear alignment trays. Many patients report experiencing less pain with Invisalign®. At Family Dental Practice of Bloomfield, our Invisalign® trained dentists will examine your current bite and develop alignment trays to be worn and discarded about every two weeks. These trays are customized to correct your bite, and your dentist can explain how your alignment trays will shift your bite using our advanced technology. Most patients complete their Invisalign® treatment in about a year.
The Invisalign® Difference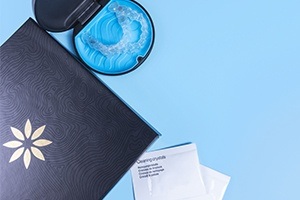 In just 12 months, your teeth maybe be perfectly aligned, but in the meantime, you will not have to worry about changing your diet or attending frequent dental appointments. Because clear braces are removable, you can take them out for meals and replace them after. They can even be taken out during photos or important events. Skipping school to go to the orthodontist might have been something to look forward to, but for many working adults, this is not an option. Patients who choose Invisalign® require less than half the number of dentist visits throughout their course of treatment.
Understanding the Cost of Invisalign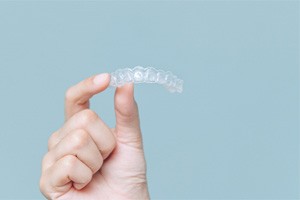 The cost of Invisalign in Bloomfield depends on various factors; during your consultation, we will be able to provide you with a personalized price estimate. For most patients, start-to-finish treatment costs at least a few thousand dollars. Fortunately, our practice offers convenient provisions that may make it easier for you to fit Invisalign into your budget.
Factors that Affect the Cost of Invisalign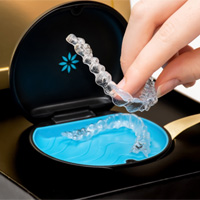 The primary factor that influences the cost of Invisalign is the number of aligners you will need. This depends mostly on the extent of your dental misalignment; logically, more severe problems will require more aligners and more time to correct. Other relevant factors include whether you are straightening one dental arch or both, whether you have any mishaps that will require you to purchase replacement aligners, the complexity of the desired tooth movements, and whether you will need any special accessories to correct a bad bite or complex orthodontic issues.
Invisalign vs. Mail-Order Clear Aligners: Comparing Your Options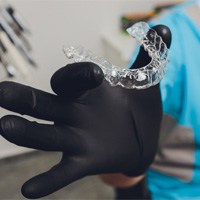 In recent years, mail-order clear aligners have seen a boom in popularity. The trend is understandable. Most mail-order treatments cost around $2,000 for start-to-finish care, while Invisalign and other forms of in-office aligner services tend to have a significantly higher price tag.
Before you commit to anything, though, you should consider what you are getting for your money. With Invisalign, you will enjoy:
Personalized support from a local team who cares deeply about the success of your treatment
Treatment methods that have a longstanding track record of success
Aligners made out of a smooth, patented plastic material
Mail-order aligners lack the advantages listed above. Many patients have experienced unsatisfactory results from them, and in some cases, they have seen their dental misalignment become worse! Afterward, they have spent significant amounts of money on correcting new or exacerbated problems with their smile. It would be wise to invest in professional, in-person treatment right from the start.
Does Dental Insurance Cover Invisalign?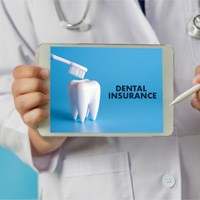 Some higher-end dental insurance policies include a once-in-a-lifetime provision for orthodontic care. Often, Invisalign in Bloomfield is covered at around 50% by such plans, up to the amount of the plan's orthodontic maximum. However, you will have to check the details of your unique benefits to know if and how they apply. If your insurance does not cover Invisalign, you might be able to reduce your out-of-pocket costs by using your flexible spending account or healthcare savings account.
Options for Making Invisalign Affordable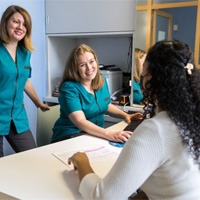 As your Invisalign dentist in Bloomfield, we are ready to do what we can to help you afford your care. Some provisions that you might be able to take advantage of include:
Many patients qualify for a low-interest payment plan through CareCredit. The application process is fast, and you may be able to choose a monthly payment amount that fits your budget.
We periodically offer special pricing on Invisalign treatment and consultations. Call us to ask if we have any current promotions that you could use.
Are you ready to learn more about Invisalign and its cost? Contact us today to find out how we might be able to help you achieve straighter teeth without breaking your budget.
Invisalign FAQs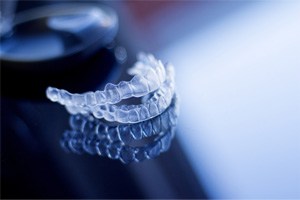 For many patients, Invisalign is the ideal way to correct dental misalignment. However, we understand if you want to gather as much information about it as possible before you commit to anything. To assist you, we have compiled the following list of Invisalign FAQs, along with succinct answers. If you do not see your specific question addressed, reach out directly to our team. We are eager to speak with you!
How Long Does Invisalign Take?
The average treatment timeline with Invisalign is 12 months. However, your case may take significantly more or less time. Mild cases of dental misalignment may require just 6 months or so of treatment, whereas more complex cases could take up to 18 months or longer to correct. During your consultation, we will be able to provide you with an estimate for how long your Invisalign will take.
Keep in mind that although 18 months can seem like a long time, you are still likely to enjoy shorter treatment than if you got traditional braces instead.
Does Invisalign Hurt?
Invisalign aligners are constructed out of a smooth plastic material that is designed to rest as comfortably as possible against the oral tissues. There are no metal brackets or wires to irritate your cheeks, lips, or tongue.
However, keep in mind that Invisalign works by applying pressure to the teeth. Naturally, that can cause some discomfort. Your mouth may be particularly sore when you first start using a new aligner. Taking pain relievers, sipping on cool water, and switching to a new aligner at night (so you can sleep through the first part of the adjustment period) can help you to adjust with minimal pain.
What Happens After Invisalign?
After you work your way through all of your aligners, you will need to maintain your results. Our team will provide you with a retainer, which you should wear for 20 – 22 hours each day. It will prevent your teeth from drifting back out of place. Eventually, as your teeth solidify into their new positions, you may be able to wear it just a few nights each week.
What if My Invisalign Broke?
If an aligner has some hairline cracks, you might be able to continue using it. You will just have to take extra precautions when you are taking it in and out of your mouth so you do not accidentally worsen the damage.
If an aligner is badly damaged, do not attempt to wear it, and do not try to repair it on your own. Instead, give our team a call. We might advise you to go back to wearing a previous aligner while we order a replacement for the broken one. In other instances, we might tell you to switch to a new aligner a bit early. (Never move on to a new aligner sooner than expected unless your dentist explicitly told you to do so. Moving on too early could cause significant oral soreness.)