Dental Bonding – Bloomfield, CT
A Fast and Easy Fix for Chipped Teeth
Are you looking for a fast and easy fix for chipped teeth? Our Bloomfield team is here to help with a procedure known as dental bonding. This quick cosmetic service can quickly change the shape of teeth and hide other aesthetic imperfections as well — all in a single appointment! Continue reading below to gain an overview of how dental bonding works, and then get in touch with us when you are ready to schedule your consultation.
Why Choose Family Dental Practice of Bloomfield for Dental Bonding?
Highly Skilled Team
Convenient Appointment Times
Multiple Payment Options
What Is Dental Bonding?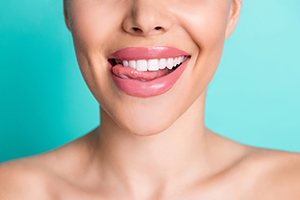 During the dental bonding process, we mold a tooth-colored resin over the teeth in order to hide imperfections. The resin is carefully shade-matched to blend in with the natural color of a patient's dentition. It is the same material used in tooth-colored fillings, so you can be confident in its biocompatibility and its ability to stand up to regular eating and drinking.
Some issues that dental bonding is often used to address include:
Chipped teeth
Cracked teeth
Stains, including severe and stubborn discoloration that will not respond to normal whitening methods
Small gaps between the teeth
And more
Who Is a Good Candidate for Dental Bonding?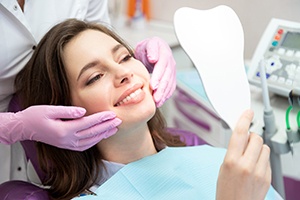 You may be a good candidate for dental bonding if:
You feel self-conscious about minor aesthetic flaws in your smile. Dental bonding is usually not appropriate in cases where a patient desires a dramatic smile makeover.
Your teeth are healthy. If you have cavities, gum disease, or other oral health issues, you should undergo restorative treatment prior to your cosmetic procedure.
You want to quickly and easily enhance your smile. The convenience of dental bonding makes it attractive to many patients.
Ultimately, the best way to find out whether dental bonding is right for you is to schedule a consultation with our expert team.
The Benefits of Dental Bonding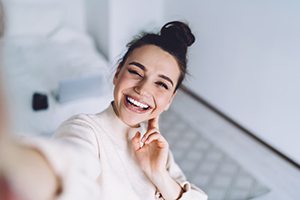 Some outstanding benefits of dental bonding include:
The entire process can usually be completed in a single appointment.
It can last for several years if it receives proper care.
It is easy to maintain. Basically, all you have to do is the same things that protect the health of natural teeth.
The treatment process is painless. In fact, it usually does not even require local anesthesia.
It can look similar to porcelain veneers at a much lower price point. (Just keep in mind that veneers are much more durable and have greater resistance to stains.)
Dental bonding is affordable for most patients.