Sedation Dentistry – Bloomfield, CT
Breeze Through Your Dental Appointments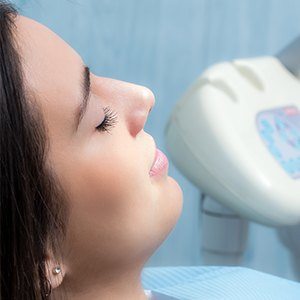 Between 30 and 40 million people in the U.S. avoid the dentist due to fear. At Family Dental Practice of Bloomfield, we want to help even our most anxious patients relax during any dental visit. Sedation dentistry has helped many people who fear the dentist get the oral health care they need. In addition to helping patients with dental anxiety, sedation can also help people with a sensitive gag reflex, who need complex procedures, and who have very sensitive teeth or gums. Our dental office offers three levels of sedation dentistry in Bloomfield, CT: nitrous oxide, oral conscious, and IV dental sedation.
Why Choose Family Dental Practice of Bloomfield for Sedation Dentistry?
Multiple Sedation Options Available
Safety Is a Top Priority
Stay Relaxed Even During Major Treatments
Nitrous Oxide Dental Sedation
Nitrous oxide, often referred to as laughing gas, is an inhaled sedative. Patients breathe in a controlled amount of nitrous oxide during their procedure, which relaxes those who are anxious and also helps to reduce pain. Some patients prefer nitrous oxide to other sedatives because the effects wear off more quickly, and most people are back to normal within an hour. Nitrous oxide is a conscious sedation, which means you will likely be awake throughout the procedure, although some patients do fall asleep, and many report not remembering the visit.
Oral Conscious Dental Sedation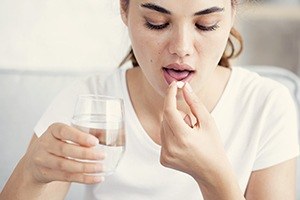 Oral conscious sedation is unique because it can be administered before you ever leave home. This is ideal for patients who have severe dental anxiety. Your dentist will prescribe a medicinal sedative that is taken at home before your appointment, or as soon as you arrive at our dental office. Oral sedation relaxes patients a bit more than nitrous oxide. While most remain awake during the procedure, almost all patients claim they do not remember their visit. Medicinal sedatives affect everyone differently, but most patients are fully functional within 12 hours.
IV Dental Sedation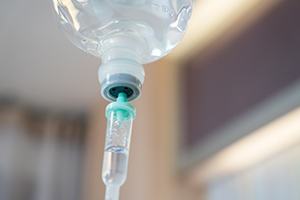 Intravenous anesthesia sedation is the deepest form of sedation offered at Family Dental Practice of Bloomfield. Still only considered a moderate level of sedation, some patients sleep through the procedure while others remain awake. It is rare that a patient will remember any part of the procedure after receiving IV sedation. Even though IV sedatives offer a much deeper level of sedation, patients are usually still able to return to their normal activities within 12 – 24 hours.