Our Office
At Family Dental Practice of Bloomfield, you are our first priority. Many dental practices make this claim, but our office follows through. We make an effort to provide comfortable, relaxing amenities for the whole family. Our friendly staff will put you at ease the moment you enter the building. Our spacious waiting room provides adequate seating, free refreshments, magazines, TVs, an aquarium, and a fun kids' corner to make your wait fly by.
Our patient-centered care doesn't end after you leave the waiting room. We are able to provide a wide variety of dental health care (preventive, restorative, cosmetic, pediatric, etc.) because we have four highly qualified dentists and a skilled oral health care team to meet all of your dental needs. Our state-of-the-art facility allow us to offer the most innovative dental technologies including same day crowns, IV sedation, dental implants, and more. Digital x-ray technology allows our team to show you a 3D image of your bite and work with you to plan out treatment or set goals to improve your smile.
We love kids, and we want to make sure they love us, too. That's why we create space just for the littlest teeth. Our kids' play area, dynamite dental fun kits, fish tanks, and kid friendly office tours make going to the dentist something your child will look forward to.
Our TRUE Values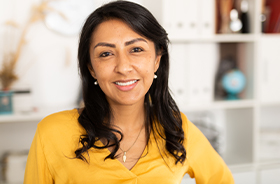 As a 42 North Dental supported practice we abide by TRUE values: Trust, Respect, Urgency, Excellence.
Meet Our Doctors
Meet Our Team
Tour Our Office
Wildlife Photography

Family Dental Practice of Bloomfield is a 42 North Dental Care, PLLC practice and is owned and operated by dentists Dr. Samuel Shames, DMD. and Dr. Ronald Weissman, DMD. Family Dental Practice of Bloomfield is supported by 42 North Dental, LLC, a dental support organization that provides non-clinical administrative and business support services to the practice. 42 North Dental, LLC does not own or operate the dental practice or employ dentists to provide dental services. Find more information about 42NorthDental, LLC and the dental practices it supports at 42northdental.com.