Dentist – Bloomfield, CT
Get to Know
Robin Goldberg, DMD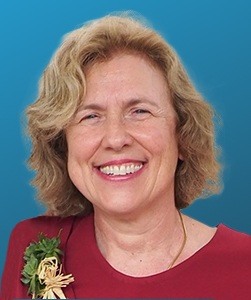 Dr. Goldberg finds that dentistry is a great occupation for anyone who likes to help people using a scientific principle, cool technology, careful attention to detail and a gentle touch. Her patients say that they like how much she cares.
Why She Became a Dentist
Dr. Robin Goldberg was inspired to become a dentist at age 13 while job shadowing her grandfather, Dr. Bertram Friedman of Moodus Connecticut. She got a huge kick out of watching people's eyes bulge when she answered the question: 'Little girl, what do you want to be when you grow up?' by loudly proclaiming that she wanted to be a Dentist like her Poppy.
Dental Education
Dr. Goldberg received her DMD degree at University of Connecticut School of Dental Medicine, which allowed her to combine her interest in Science and Service. She majored in Biological Basis of Behavior as an undergraduate at University of Pennsylvania, B.A. which allowed her to combine her interest in Psychology and Biology.
Outside the Dental Office
Her personal interests include participation in her religious community, BEKI of New Haven, Heart Rhythm Meditation, learning new recipes for cooking organic, gluten free food in her electronic pressure cooker, going to the Theater with her husband, Jeffrey Park and bragging about her son who is a student at Olin College of Engineering.