Dental Implants — Bloomfield, CT
Permanent, Natural-Feeling Tooth Replacement
If you are missing one or more teeth, you have plenty of options to choose from to replace them nowadays. However, at Family Dental Practice of Bloomfield, we agree with the majority of dentists and recommend dental implants as the best tooth loss solution. They offer permanent, natural-feeling tooth replacement that far surpasses the appearance and function of traditional options like dentures and dental bridges. To learn more about dental implants, keep reading below or give us a call today to schedule your next appointment!
Why Choose Family Dental Practice of Bloomfield For Dental Implants?
#1 Multiple Financing Options & Essential Dental Plan Available
#2 Permanently Replace Any Number of Missing Teeth
#3 Entire Dental Implant Treatment Completed Under One Roof
What Are Dental Implants?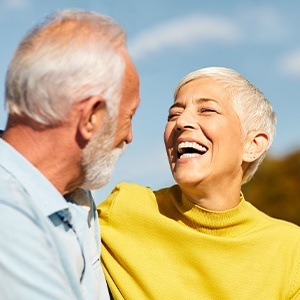 Traditional means of tooth replacement include dentures and dental bridges. While these options can replace missing teeth relatively quickly, they only restore the visible portion of teeth and leave the roots missing. Additionally, they put stress on your gums and remaining teeth to stay in place, which can cause a variety of oral health problems. Dental implants are able to bypass all these downfalls and give you optimal results by replacing the entire tooth from crown to root.
The dental implant itself is a small titanium post that is inserted into the jawbone to replace the roots of a missing tooth. This provides a strong, long-lasting foundation for the final restoration on top. Depending on how many teeth you are replacing, this restoration could be a custom-made crown, bridge, or denture. In the end, rebuilding missing teeth from the roots up gives you a smile that looks, feels, and functions just like natural.
The Dental Implant Process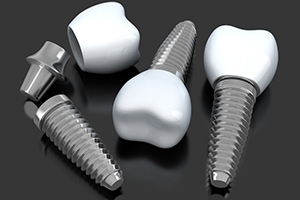 The process for replacing missing teeth with dental implants takes place over the course of several months. It begins with a consultation, wherein we determine whether you are a good candidate for dental implants. Then, after any necessary preparatory work, you will undergo the implant placement surgery. Once the implants are in place, they will bond with the bone around them. This bonding process, called osseointegration, enables the implants to act as substitutes for the roots of the lost teeth. Following osseointegration, we design and place a custom bridge to go on top of the implants and thereby replace the visible portions of the lost teeth.
Benefits of Dental Implants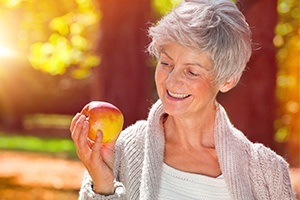 Our team often recommends dental implants over other restoration options for a number of reasons, including:
Comfortably eat all your favorite foods: Since dental implants are anchored in the jawbone, they are extremely sturdy. Whether you are biting into a firm apple or enjoying a juicy steak, you can expect your dental implants to remain strong and stable.
Maintain your facial shape: Some bone deterioration in the jaw naturally occurs after tooth loss. Over the course of months or years, the bone can shrink to the point where it affects the face's shape. Because dental implants stimulate blood flow in the jawbone and prevent deterioration, they can help you maintain your natural, youthful facial shape.
Easy maintenance: The details of proper implant care will vary depending on the specific nature of your restoration. However, many aspects of caring for dental implants are just like what you would do to care for natural teeth.
Natural appearance: Dental implant restorations are shaped and shade-matched to complement a patient's facial structure and the color of the remaining natural teeth. They completely cover the implant's metal abutment. No one will be able to tell that you were ever missing any teeth!
Enjoy the smile you deserve: The way your smile looks can have a direct effect on your confidence. A full set of attractive teeth may make you look younger, more approachable, and more successful.
Long-lasting results: Dental implants can last a lifetime if they receive proper care. The restorations on top of the implants also have a long life expectancy. Although dental implants cost more upfront than traditional tooth replacement treatments, they last much longer and may actually present a better long-term value.
Protection for the remaining natural teeth: The loss of even a single tooth can cause the surrounding teeth to drift out of place, leading to painful dental misalignment. A bridge can prevent dental drift, but placing one requires that a few of the remaining natural teeth be significantly modified. A dental implant prevents dental drift and allows the nearby teeth to remain intact.
Flexible options: Whether you need to replace one tooth or all of them, dental implants may work for you. There are a range of different types of implant procedures, and we will customize your treatment to suit your unique needs.
Predictable treatment outcomes: The success rate for dental implant treatment is very high — over 95% according to some studies! We will take every measure possible to ensure that you can be part of that happy majority.
Who Dental Implants Can Help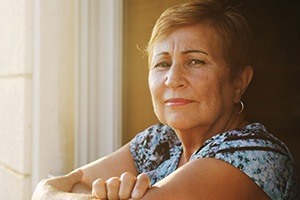 Dental implants are a versatile treatment. They might be able to restore your full dental function whether you are missing one tooth, several teeth, or all of your teeth.
Missing 1 Tooth
If you are missing just one tooth, you will receive a single dental implant to replace the root of the missing tooth. Later, after the implant has bonded with the tissue around it, our team will design a custom crown to go on top of it and replace the visible portion of the missing tooth.
Missing Multiple Teeth
An implant-supported bridge may work for you if you are missing several teeth in a row. This type of restoration is similar to a traditional dental bridge. However, rather than relying on your natural teeth for support, it gains all of its strength from strategically placed dental implants.
Missing All Teeth
If you are missing all of your teeth throughout an arch, an implant denture may be the ideal solution for you. Your restoration may be permanently fixed to your implants, or it may be removable in nature and simply "snap" onto and off of your implants.
Understanding the Cost of Dental Implants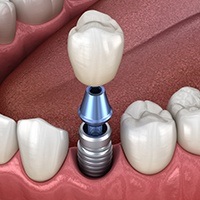 Dental implant restoration is a multi-phase process, and each step of treatment will be billed individually. Because we charge for each phase of treatment individually, you will have time between procedures to plan your budget. To further help patients manage the cost of their dental care, we work with third-party financiers who offer low- and no-interest payment plans for qualifying applicants. We understand that the cost of dental implants is high, especially for patients who are missing multiple teeth. However, they are a worthwhile investment because they offer long lasting, highly functional results.
Dental Implant Salvage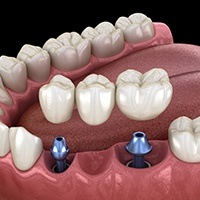 While your dental professional will try to avoid any dental implant complications by pre-screening you for risk factors, some implants are not as successful for a number of reasons. When complications arise with your implants, Family Dental Practice of Bloomfield is here to help you restore the implant, even if we did not place it. Our dentists are experts in implantology, and have years of training in dental implant placement and restoration.
Some dental professionals will recommend removal of implants if you experience gum recession, implant movement, or implants that become visible through the gums. But as trained implant restoration dentists, we can offer you a personalized treatment plan to restore your implant. In most cases, we can repair the implant with a minor procedure. If you invested the time and money in dental implants so you could have permanent dental replacements, then we want to help you keep your replacement teeth if at all possible.
If you have been advised to remove your dental implants or have noticed changes in your implants that require repair, schedule a consultation with one of our dental implant restoration experts today.