Family Dentistry – Bloomfield, CT
Healthy Smiles for
Patients of All Ages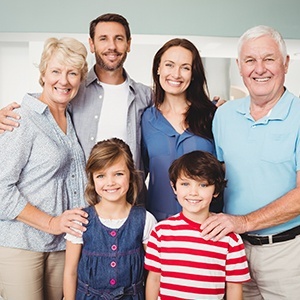 At Family Dental Practice of Bloomfield, we welcome patients of all ages to come and enjoy the gentle, high-quality oral healthcare we provide. We are happy to serve everyone in your family, from the toddlers and babies to the mature folks who have lots of life wisdom to share. On this page, learn about the advantages of visiting us for family dentistry in Bloomfield, CT and how we can meet the dental needs of you and your loved ones.
Why Choose Family Dental Practice of Bloomfield for Family Dentistry?
Patients of All Ages Welcome
A Welcoming Environment for Young Ones
Gentle, Patient-Focused Care
Advantages of Visiting a Family Dentist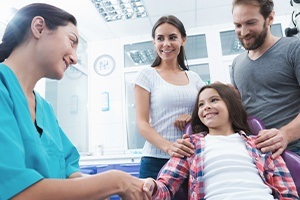 Since your entire family is welcome in our dental office, you will not have to worry about keeping track of multiple dental office's dental insurance policies. Plus, you will not have to run all over town when it is time for you and your kids to attend your routine exams and cleanings. Ask if we can schedule your whole family for appointments around the same time; we will do our best to accommodate!
Comfort for children. When children see Mom and Dad being cared for by the same dentist that is going to care for them, it can go a long way toward alleviating any anxieties they might have about letting a stranger work in their mouth.
Family-focused care. If we notice that one member of your family has a specific oral health concern, it is possible that other family members have the same issue. We can offer suggestions to help your family work together to achieve better oral health.
An inviting atmosphere. Family dentists have experience in working with all sorts of patients. We approach each case with positivity and kindness.
Dental Services for Your Family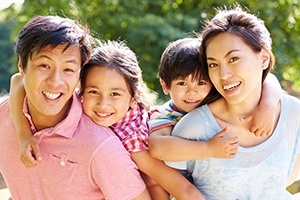 Some of the services we offer that can benefit your family include:
Preventive Dental Care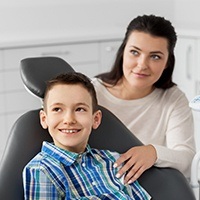 Everyone, including both children and adults, should have a professional cleaning and checkup at least twice a year. Many patients, children in particular, benefit from other preventive services, including dental sealants and fluoride supplements.
Learn More About Preventive Dentistry
Emergency Dental Care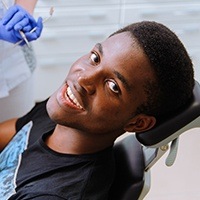 A dental emergency can strike anytime or anywhere. Whether your child breaks a tooth on the sports field or someone in your household suddenly comes down with a toothache, we are ready to help. We offer same-day emergency care whenever possible. We even have a dedicated emergency phone line so you can talk to a qualified dental professional about your problem even outside of our normal dental office hours.
Learn More About Emergency Dentistry
Restorative Dental Services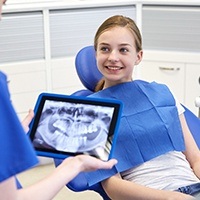 We offer crowns, root canal therapy, fillings, tooth extractions, and more. If anyone in your family ever finds that their smile is in need of some repair work, we will evaluate the situation, explain the treatment options, and get you on the road to recovery as soon as possible.
Learn More About Restorative Dentistry
Orthodontics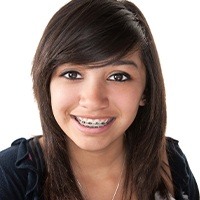 We have an on-staff orthodontist who can help children, teenagers, and adults achieve straighter, healthier teeth. Both traditional braces and Invisalign® are available.
Give Us a Try as Your Family Dentist in Bloomfield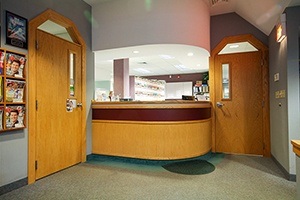 The five dentists in our dental office are eager to get to know you and your family. To learn more about the services we can offer to you and your loved ones, contact us today.