Dental Hygiene & Teeth Cleaning – Bloomfield, CT
Achieve a Clean
and Fresh Mouth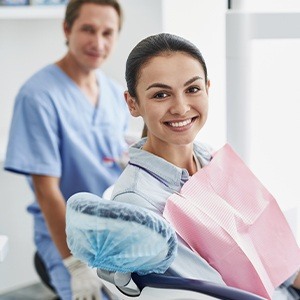 When was your last dental hygiene and teeth cleaning visit in Bloomfield, CT? If it has been more than six months, you are behind — and your teeth and gums are likely suffering as a result. These twice-annual cleanings are an important part of every good dental health routine. They are your dental hygienist's chance to remove plaque and tartar buildup and help you develop a better at-home routine for a healthier, brighter smile!
Why Choose Family Dental Practice of Bloomfield for Dental Hygiene & Teeth Cleaning?
Skilled, Friendly Hygienists
Personalized Coaching for at-Home Care
Early and Evening Appointments Available
What Happens During Dental Hygiene and Teeth Cleaning Visits?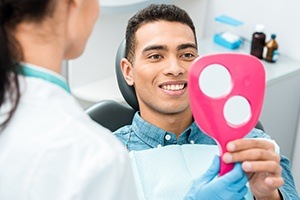 When you come in for your regular appointment at Family Dental Practice of Bloomfield, one of our highly trained dental hygienists will clean the surfaces of your teeth, between each tooth, and around the base of the gums. We will also evaluate your need for special preventive treatments, like fluoride treatments and preventive fillings (also known as dental sealants). Children can especially benefit from these cavity prevention measures.
Once your cleaning is complete, we can give you tips to help you develop a better at-home dental care routine.
Why Are Dental Cleanings Recommended Every Six Months?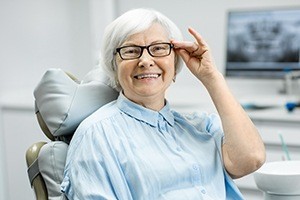 The main focus of your dental hygiene appointment is to remove the plaque and tartar that have formed on your teeth since your last visit. Did you know that plaque can turn into tartar in as little as 24 hours, and that once the substance is on teeth, only a dental professional can remove it? It is true — and the combination of plaque and tartar eventually leads to tooth decay and gum disease. A once-a-year visit to the dentist just is not enough to keep your teeth clean. When it comes to keeping your smile fresh, a twice-annual hygiene and cleaning visit is the best.
Healthy Teeth Need Twice-Annual Dental Checkups, Too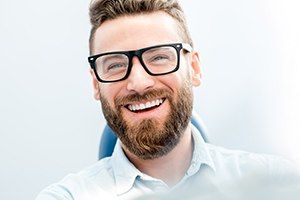 Alongside your dental cleaning, your dentist will also perform an examination of your teeth and gums to make sure they are healthy. If a problem like a cavity or gum disease does exist, the chances that we will be able to perform a conservative treatment to get your oral health back on track are much greater if you are staying on top of your six month appointments. In addition to examining your teeth and gums, your dentist may also perform an oral cancer screening.
Prevention Is Key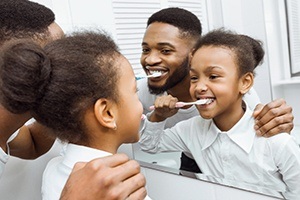 Do not forget that it is fairly easy to prevent tooth decay, infection, and gum disease with solid at-home dental hygiene. Patients of all ages should brush gently for two minutes, at least twice a day, and floss daily. Some tips to help you maintain healthier teeth and gums are listed below.
Set a timer to help you reach the two-minute mark when you brush
Do not forget to brush your tongue, which harbors the same bacteria that cause decay, infection, and bad breath
Floss gently between each tooth every single day
Maintain a nutritious, balanced diet and quit using tobacco for a healthier mouth
Schedule Your Teeth Cleaning and Dental Checkup Today!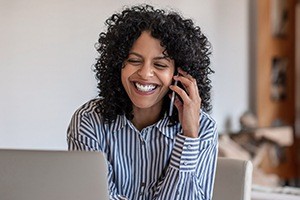 When was your last dental cleaning at Family Dental Practice of Bloomfield? If it has been more than six months, it is past time for you to schedule an appointment. Request your appointment online today!