Meet the Dental Team – Bloomfield, CT
Supporting Our Dentists and Supporting You
Our dentists could not do what they do without the support of our talented support team. Our office staff, dental hygienists, and dental assistants are invested in helping our patients enjoy a positive experience during their every appointment. Whether you have questions about payment or scheduling, need a bit of coaching on oral hygiene, or require assistance with any other aspect of your care, our team is ready to serve you.
Heidi,
Practice Administrator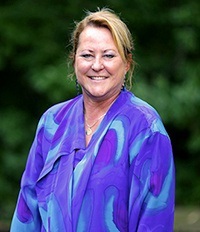 Heidi has been a part of our "family" for 21 years. She has over 30 years of dental office experience and considers herself a "hands on" manager. Her love of dentistry as resulted in a comprehensively high tech facility offering the community as well as surrounding towns the very best in dental care. That love has also brought together a team of dedicated and caring professionals. "Our systems, protocols and superior staff have created an environment of trust and integrity that keep our chairs full yet we are always happy to welcome new and soon to be loyal happy patients!" Heidi enjoys traveling and spending time with her family.
Carol,
Financial/ Insurance Co-coordinator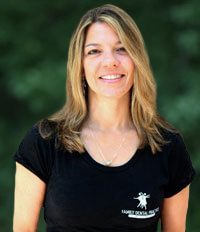 Carol, Family Dental Practice of Bloomfield's "Insurance Expert" has been with us since 1992! Her kind demeanor and extensive knowledge make her indispensable. You can hear Carol's contagious laughter throughout the office. Carol is consistent in her attention to detail and extremely hardworking. If you need assistance with patient financing, she will help you apply. Out of the office, Carol is busy with her husband and 2 sons Mitchell and Noah. As a family they love going to baseball games.
Marci,
Patient Co-coordinator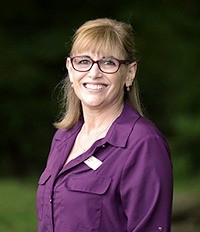 Marci has been with the Family Dental Practice of Bloomfield team since 2002. She brings warmth and sincerity to our office and takes pride in making every patient feel at ease with her pleasant and soft-spoken manner. Marci's goal is to help each patient understand their treatment plans so they may fulfill not only their dental needs but also their dental wishes- like a beautiful smile! In her free time, Marci enjoys reading, hiking and traveling to her cabin in Vermont with her family. She is currently awaiting the birth of her second granddaughter!
Sarah,
Patient Coordinator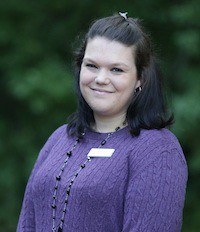 Sarah has been a member of our Family Dental team for just over a year. She is happy to help you with your appointments and with any questions you have about your treatment. When Sarah is not giggling and helping patients, she is caring for her 2 small daughters Riley and Peyton.
Ashley,
Registered Dental Hygienist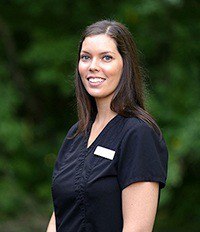 Ashley joined our team in 2008. She obtained her Bachelor of Science degree in Dental Hygiene from the Forsyth Dental Hygiene program at Massachusetts College of Pharmacy and Health Sciences in Boston. She finds her career very rewarding and satisfying being able to use her skills and knowledge to successfully achieve optimal patient care as well as comfort during all appointments. The most gratifying aspect of her job is being able to help her patients feel good about themselves through their smiles. Ashley enjoys quality time with her husband Corey; traveling and going to concerts around the country.
Melissa,
Registered Dental Hygienist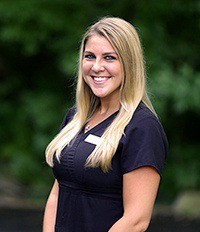 Melissa graduated from Tunxis Community College with a degree in dental hygiene in 2013 and joined our dental office in September of 2014. She enjoys the opportunity to spend time getting to know her patients and understanding their wants and needs for their dental health is her goal each day. You will find Melissa's quick smile and cheerful optimistic attitude very refreshing! In her spare time Melissa enjoys do it yourself projects and spending time with her family, friends and bulldog Seamus.
Mary Beth,
Crown Designer/ Dental Assistant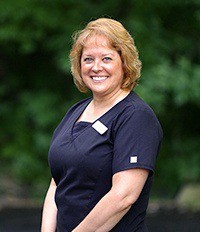 Mary Beth has been with Family Dental Practice of Bloomfield since 2010. She started as an assistant and now has the responsibility of Laboratory Technician. She has completed extensive training at the PLANMECA University in Dallas Texas and designs same day crowns, veneers and onlays. The convenience and comfort it affords our busy patients is very rewarding to her. Mary Beth enjoys running in marathons with her husband Rob as well as hiking and golfing. She visits her older daughter in New York often and resides in South Windsor with her husband and daughter Ali.
Catherine (Catie),
Certified Dental Assistant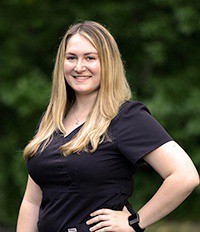 Catie came to us after receiving her dental assisting diploma in January of 2017. She primarily assists Dr. Meltzer our Periodontist and is also cross-trained to work at the front desk. When not working hard assisting patients, Catie enjoys hiking with friends, working out at the gym and visiting her mother in Myrtle Beach, South Carolina.