Orthodontic Treatment – Bloomfield, CT
Straighten Teeth for Improved Oral Health and Confidence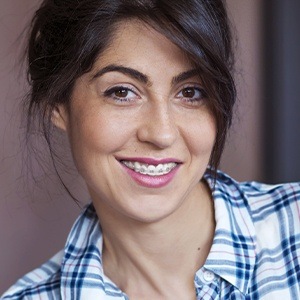 Did you know that misaligned teeth are much more than a cosmetic issue? They can lead to serious oral health problems, including premature wear and tear on the teeth and an increased risk of decay. They also make it more difficult to maintain thorough oral hygiene. That is why we often recommend orthodontic treatment for our Bloomfield, CT patients who suffer from a degree of dental misalignment.
Why Choose Family Dental Practice of Bloomfield for Orthodontic Treatment?
On-Staff Orthodontist
Traditional Braces and Invisalign® Available
Predictable Treatment Outcomes
How Orthodontic Treatment Works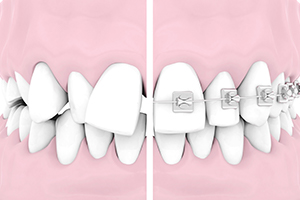 An orthodontist begins a treatment plan by evaluating the oral structures within the mouth to determine how well they function together. Ideally, you should have a comfortable bite and well-aligned jaw that allows you to eat and speak without any problems.
If an examination reveals an issue that needs to be corrected, we will discuss your options for treatment. Regardless of which method you use to straighten your teeth, you can expect your orthodontic device to leverage your teeth's natural capacity for movement. By applying gentle, sustained pressure over time, it is possible to reposition teeth so they can function more harmoniously. Sometimes, attachments are necessary for braces or Invisalign®; these make sure the treatment proceeds as efficiently as possible and may help to address problems with jaw alignment.
Following your orthodontic consultation, you can look forward to an exciting journey! One of the following treatment options may be right for you:
Traditional Braces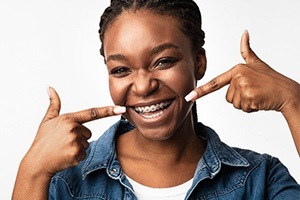 Traditional braces are a tried and true way for correcting mild to severe orthodontic problems. They use brackets and wires, which your orthodontist periodically tightens, to move teeth into their proper places. Some of the advantages braces offer include:
Today's braces are much more comfortable and efficient than the braces of the past.
If you want your treatment to be discreet, you can ask about clear brackets and wires. Or, you can choose fun colors that let you showcase your personality.
Since braces are fixed in place, you will never have to worry about forgetting them at home or taking them out of your mouth to maintain them.
Braces are affordable for most families. With our offer, you may be able to pay as little as $187 per month with auto-pay. No down payment is required.
Learn More About Traditional Braces
Invisalign® Clear Aligners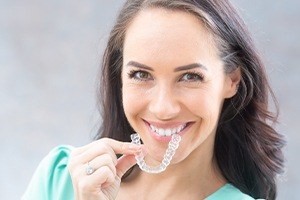 Rather than using brackets and wires, Invisalign® in Bloomfield uses a series of custom aligner trays to reposition teeth. It is a popular choice for adults who want to maintain a professional image while they are undergoing orthodontic treatment. The aligners are also removable, which allows you to be free of the dietary restrictions that come with traditional braces. Invisalign® is suitable for most cases of mild to moderate misalignment.
Learn More About Invisalign® Clear Aligners
Learn More About Orthodontic Treatment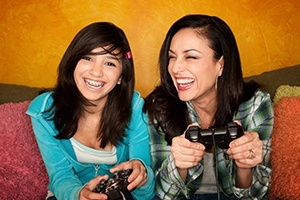 Do you believe that you or someone in your family could benefit from braces or Invisalign? Our dentists the rest of our team would be happy to help! Contact us today to schedule your consultation or to learn more about the treatment options that we offer.