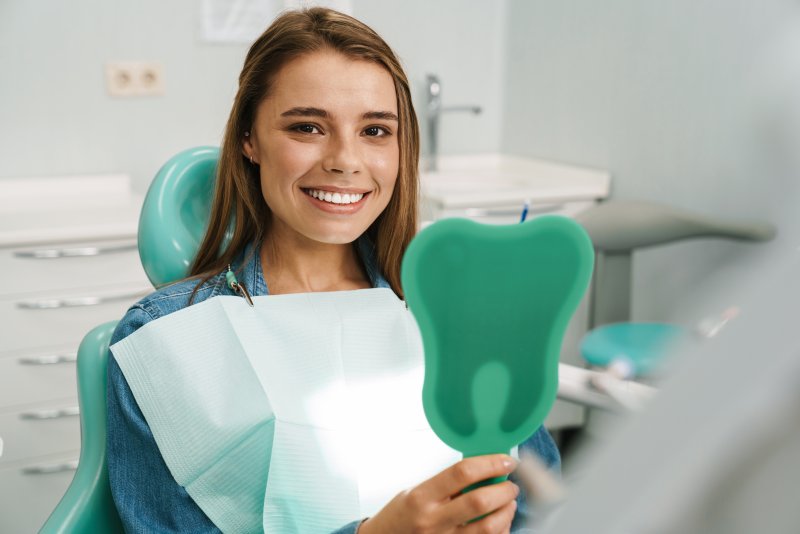 Lately, you've been looking for ways to save as much money as possible, and you've been considering cutting your dental expenses. Surely you can afford to go without visiting the dentist every six months if you just brush and floss your teeth rigorously in the meantime? However, the reality is that your dental appointments help you save money in the long run, particularly if you have dental insurance in Bloomfield. Here's how checkups and cleanings can help you protect your bank account.
Detecting Oral Health Problems Early Can Save You Money
Cavities and gum disease often start as relatively mild problems. But if you leave them alone for too long, they will likely grow worse and worse. As a result, an issue that could have been easily treated during the early stages could eventually become a severe dental emergency that requires expensive treatment.
Visiting your dentist twice a year makes it more likely that they'll be able to find and treat oral health issues while they're still small and easy to manage, which can significantly cut down how much you pay for your care. For example, a small cavity that's found early on can often be repaired with a filling that only costs a couple hundred dollars before insurance; meanwhile, a larger cavity that has caused an infection will likely require a root canal, which is much more costly.
Dental Insurance Offers Better Coverage for Preventive Care and Minor Restorations
If you have a dental insurance plan, that's all the more reason to visit your dentist regularly. Most insurance companies offer 100% coverage for preventive care and may even waive your deductible for routine cleanings and exams. This makes your routine dental appointments much more affordable.
Furthermore, when it comes to restorative treatments, minor procedures like fillings usually receive around 80% coverage. More complex procedures, meanwhile, are usually only covered by around 50%. As such, if you're already suffering from tooth decay, it's in your best interest to have it diagnosed and treated right away; waiting too long could cause your out-of-pocket costs to rise substantially.
Your Dentist Wants to Help You Save
Your dentist works with all kinds of patients, and they're well aware of how hard it is for some of them to fit the cost of dental care into their budget. They want to make sure that patients can get the care they need to keep their smiles safe without breaking the bank. When you call your dentist's office to set up an appointment, check to see what financial options they offer. In addition to taking multiple kinds of insurance, many practices allow for third-party financing that lets you break up the cost of care.
While preventive dentistry might seem like an expense you can afford to cut on the surface, the truth is that it can be a very wise investment that helps you avoid more costly treatments. Get in touch with your dentist today to set up your next visit!
About the Practice
At Family Dental Practice of Bloomfield, our team of dentists and specialists combine their decades of experience to bring all of your loved ones the high level of care that their smiles deserve. We're happy to accept over 200 dental insurance plans; we can also help you apply for a third-party financing plan from CareCredit. To schedule a consultation, visit our website or call (860) 263-0441.