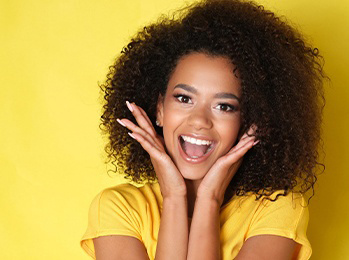 If you're new to Bloomfield or one of the surrounding communities, you may be looking for a dental office to call home. While online reviews, referrals, and dentistry websites can give you a general idea of what to expect from a dental office, the only way to know for sure the practice is right for you is to visit.
At the Family Dental Practice of Bloomfield, our team goes above and beyond to provide gentle, attentive dentistry services that exceed the highest patient expectations and makes sure people feel right at home. We want everyone to experience this exceptional level of care — and that's why we are currently offering a $79 new patient offer! Keep reading to find out about this savings, what it includes, and how you can take advantage today.
New Patients Welcome
Our team knows we offer a superior level of care, and we want to make it easier for friends and neighbors to take advantage of excellent preventive dentistry at a price just about everybody can afford. When you take advantage of our $79 new patient offer, you will receive the following:
X-rays to detect issues lurking beneath the surface
A thorough, tooth-by-tooth dental exam, which includes screenings for TMJ dysfunction, bruxism, and even oral cancer
Dental cleaning to remove plaque and tartar and promote better oral health
New patients of all ages can take advantage of this offer at the Family Dental Practice of Bloomfield. The full $79 must be paid upfront. This is a deal worth up to $400 of care — if you need anything beyond that amount, we will put together a more thorough treatment plan to help you get the care you need ASAP.
Meet Our Team
At Family Dental Practice of Bloomfield, we are dedicated to helping patients achieve and maintain their healthiest smiles in an environment completely free from stress and pain. Our dentists and team members have the training and experience they need to deliver quality care, but they are also passionate about patient experience. We take the time to make sure patients feel at ease, answer questions to ensure they understand their treatment options, and truly care about offering personalized treatments to meet any patient need.
Save Big on Excellent Care!
Our comprehensive new patient dental exam gives you the opportunity to get to know us and truly experience what it's like to be a Family Dental Practice of Bloomfield patient. If you want to find out more, give our friendly dentistry team a call. We'll be happy to help.