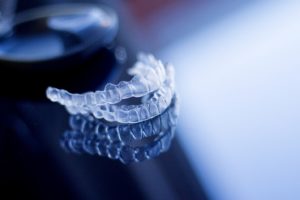 Would you like to achieve straighter, healthier teeth? Traditional braces are a tried and true option for moving teeth into their proper positions. However, many adults hesitate to commit to them because they can be unattractive. You may be more interested in Invisalign in Bloomfield. This innovative treatment discreetly straightens teeth without the use of brackets and wires. If you have been thinking about investing in it, now is the time to take action. In this post, we will discuss why the end of the year is the ideal time to get started with Invisalign.
Insurance Benefits Will Expire Soon
Because Invisalign costs a significant amount of money, it is only natural to wonder, "Does dental insurance cover Invisalign?" It is difficult to provide a straightforward answer to that question because insurance policies vary so greatly in their approach to orthodontics. Many policies do have a provision that allows adults to use their benefits for orthodontic treatment. If your plan offers Invisalign coverage, it might pay for up to half of its cost, up to the amount of your plan's annual maximum.
Because most insurance plans operate on a calendar-year basis, your current benefits are likely to expire on December 31. If you still have most of your annual maximum left, you may be able to use it to significantly reduce how much you have to pay for Invisalign.
Of course, you could wait and use 2021's policy to help you manage the cost of Invisalign. However, your insurance deductible may reset in the new year, which can raise your out of pocket obligation.
Your Dentist Wants to Help You Afford Your Treatment
Most dental practices offer numerous provisions to help patients afford their treatment. Some examples of such provisions include:
Help with insurance. If you find that your dental insurance is a bit confusing or difficult to navigate, ask your dental team for assistance. They are used to dealing with different policies and can guide you through using your coverage.
Treatment specials. Your local practice may be offering valuable discounts on Invisalign. You might even be able to attend your initial consultation for free.
Low-interest financing. Most dental practices accept CareCredit financing, which offers low-interest payment arrangements for medical and dental treatments.
Look Forward to an Improved Smile
The overall treatment time with Invisalign varies from patient to patient. However, on average, it takes just 12 months for Invisalign to complete its work. If you begin your treatment now, you could have a beautiful new smile to show off by the time your 2021 seasonal festivities roll around.
Have you been thinking about starting Invisalign? Right now is the perfect time to embark on your teeth-straightening journey!
About the Author
Dr. Ledjo Palo is the on-staff orthodontist at Family Dental Practice of Bloomfield. He has great empathy for patients and loves to help them achieve healthier, more aesthetically pleasing teeth. Invisalign is among the services he offers. To learn more about Dr. Palo and how our practice can help you affordably get started with Invisalign treatment, contact us at 860-242-5594.