Same-Day Dental Crowns – Bloomfield, CT
Smile Repair in a Single Day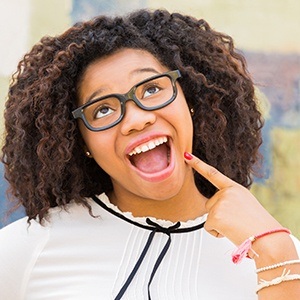 At Family Dental Practice of Bloomfield, our team is pleased to offer patients increased convenience in restorative dentistry with same-day crowns. Thanks to state-of-the-art E4D technology, your dentist can perform the entire procedure for a crown in a single appointment. That means we can plan for, prepare for, and then place your dental crown, all in just a little over an hour! Keep reading to learn more about same-day dental crowns in Bloomfield, CT.
Why Choose Family Dental Practice of Bloomfield for Same-Day Dental Crowns?
Efficient, Time-Saving Treatment
High-Quality, Natural-Looking Restorations
Experienced and Empathetic Team
Why You May Need a Dental Crown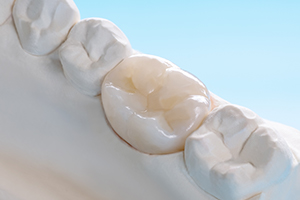 A dental crown is the recommended treatment when repairing tooth decay or damage requires more help than a filling or inlay/onlay can provide. Below are several purposes that a same-day crown may serve:
Restoring significant decay or damage
Holding together a broken tooth
Repairing the size, shape, and strength of a tooth
As the final step in root canal therapy
Tooth replacement (implant-retained or as part of a fixed bridge)
Making significant cosmetic improvements to a front tooth
Because E4D crowns are manufactured from natural-looking dental porcelain, they are especially effective for teeth in the front of the mouth. The material is customizable to match the shade of your surrounding dentition.
Procedure for Same-Day Dental Crowns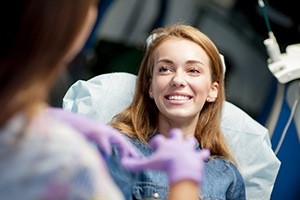 The procedure for an E4D restoration uses CAD/CAM (computer-aided design and manufacturing) technology. First, your dentist will examine the extent of the damage or decay and put together a treatment plan. Then your tooth is reshaped to accommodate the new restoration. Local anesthesia is available for your comfort throughout the procedure for a one-visit crown.
After tooth enamel is removed, digital impressions are taken of the tooth. This information is sent to the E4D software, with which your dentist draws up a blueprint for your new crown. The personalized plan is sent to the in-house milling machine, where your crown is manufactured within a matter of minutes.
After the crown is ready, your dentist will check it to make sure it fits and functions like it should. Necessary adjustments are made and then the crown is bonded securely on top of your tooth. In all, the procedure takes less than two hours — and you never have to leave the comfort of our dental office!
Benefits of E4D Technology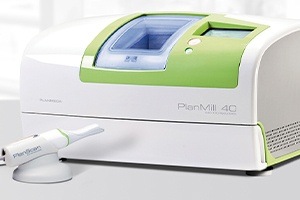 When your dental restoration is completed in just one visit, there is no need to spend any extra time at the dentist's office — and you will not have to wear a temporary crown in the time between appointments, either.
The advantages of an E4D same-day crown include:
One-visit dentistry saves you time away from school or work.
Digital impressions are more comfortable for you.
No need for a temporary crown, which may break or cause discomfort.
Treatment planning is greatly improved with digital dentistry.
One-visit crowns last as long as those prepared the traditional way.
Schedule an Appointment Today!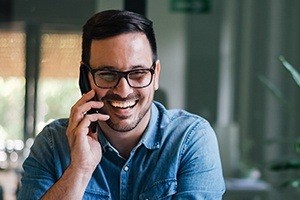 If you have an aching or seriously damaged tooth, or if you know you need a dental crown but have been delaying treatment, do not put off your care any longer. Your dentist in Bloomfield can help you with a same-day crown! Contact our dental office to book a visit today.