Orthodontist – Bloomfield, CT
Get to Know
Ledjo Palo, DMD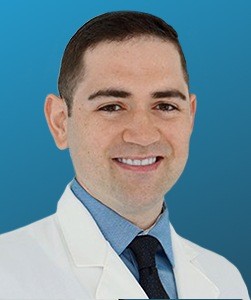 Dr. Ledjo Palo grew up in Waterbury, Connecticut. He is very passionate about his work, and always strives for the best possible outcome for every patient. He puts their needs first and offer a relaxing and inviting environment. Dr. Palo has undergone complex orthodontic treatment himself and sympathizes with his patients. He is familiar with the pain and uncomfortable nature of orthodontic issues. Dr. Palo has undergone rigorous training, which has given him an understanding of different dental specialties and options.
Dental Education
Dr. Palo received his Doctor of Dental Medicine from the University of Connecticut, School of Dental Medicine. Dr Palo continued his education there and completed his orthodontics residency. Palo participated in numerous volunteering projects including Connecticut's Mission of Mercy, the Urban Service Track and Hartford Health Education focusing on teaching and mentoring young underserved children. He was involved in numerous research projects all focused on improving patient's comfort and outcome.
Outside the Dental Office
Dr. Palo enjoys spending time with his family and friends. He loves traveling around the world and experiencing different cultures and cuisines. He is passionate about cycling and landscape photography. Dr. Palo speaks, Albanian, Italian and basic Spanish and is in the process of learning Chinese.